The auction is now live to bid on my historic Songs to Space Starfleet music drive!
On the morning of 13 Oct 2021 I flew to space with this auspicious crew aboard a Blue Origin New Shepard rocket. I carried with me an appropriately designed USB thumb drive packed full of songs from musicians all around the world. Thank you reddit!
This historic item can now be yours! Place a bid here.
I am auctioning the drive and donating the proceeds to Musack, an organization that does musical outreach to underprivileged kids and leaves them with musical instruments. It's a simple but very effective program. I was particularly drawn in because they made an effort to run a program at an Aboriginal Youth Detention Center in far north Queensland, Australia.  Musack is founded by former David Letterman writer and The Simpsons producer, Donick Cary.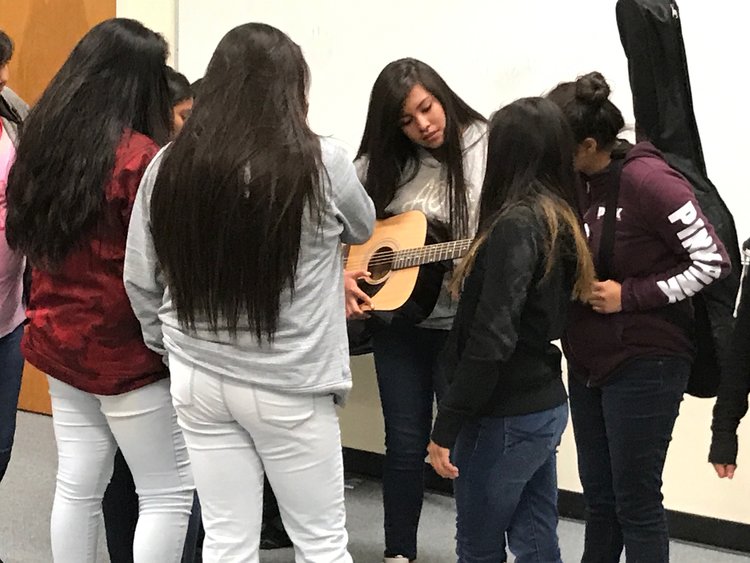 Blue Origin's Club for the Future is also matching the auction price with a donation of up to $5000. The registration deadline for the auction is April 20, and April 21 is the real time auction, so anyone who wants to take part in the last day bidding needs to make a bid before April 20.
Read more about Musack here and follow them!
https://www.instagram.com/musackrocks/
https://www.youtube.com/c/musack
https://www.facebook.com/musackorg
https://twitter.com/musackrocks

Thanks for helping make this charity auction a success, and happy bidding!